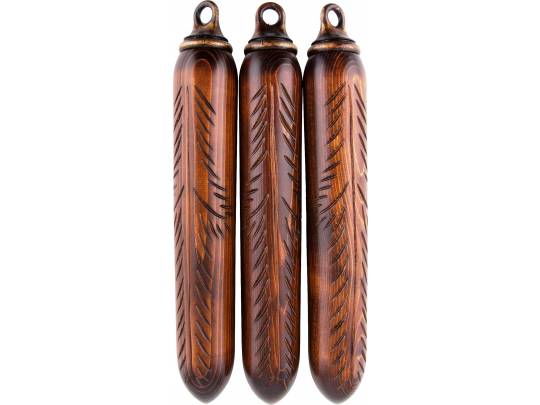 Wooden weights
£159.00
Product no. Wooden Weights
On the 8 day mechanical clocks it is possible to change the standard 'cone' style weights over to hand-carved wooden weights.
The addition of wooden weights can make a striking difference to the overall image of the clock - especially the more ornate hand-carved pieces.
They are priced as a full set of 3. If the clock only requires 2 then please contact sales and we will adjust the price down (pro rata) accordingly.

Features
Hunter
0cm / 0″ tall
8 day mechanical
Cuckoo only
Manual
Free Shipping
TO MAINLAND UK