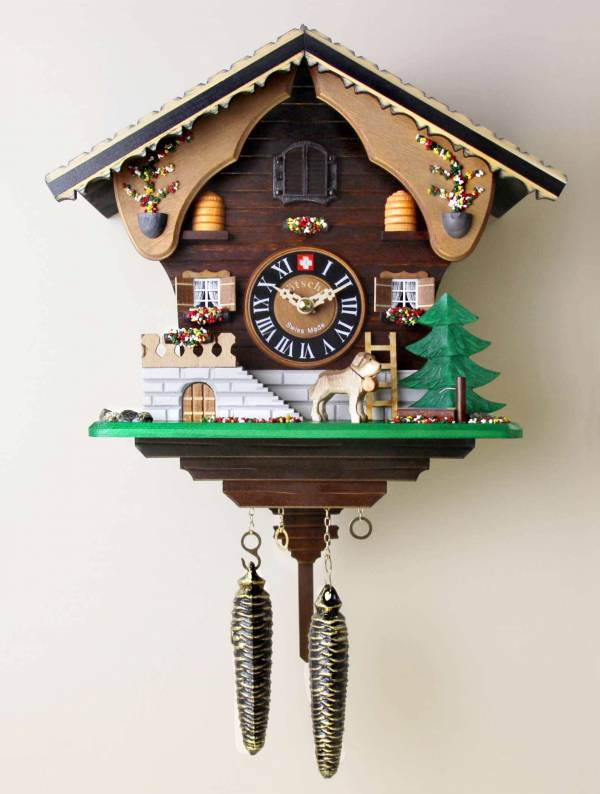 Quartz Cuckoo clock, St Bernard and the Beehives
£329.00
Product no. Q9006
Apart from slightly longer lead times, all our manufacturers are now back in production and clocks are being despatched as usual.
In early summer, Swiss beekeepers living in the mountains surrounding Lake Brienz reap the benefits of alpine wildflowers from which they obtain Swiss mountain honey. Tending beehives is a vital tradition that has been practiced in the Swiss Alps for countless generations. This delightful Cuckoo clock portrays a scene where the St. Bernard dog, stands guard before a typical Brienz chalet. Two handcrafted beehives adorn the chalet's edifice, along with an abundance of colourful alpine flowers.
As with all Loetscher chalet cuckoo clocks, the flowers and boulders sprinkled throughout the scene are gathered and crafted from sand found from the banks of Lake Brienz.
The chalet and figurines are hand-carved from locally sourced wood and hand-painted, which makes them original and unique. With the quartz clock, there is no need for winding, and the clock's cuckoo sound is a high-quality recording. The weights are for aesthetic purposes and are made of solid iron.
Night feature : A manual switch that allows you to turn off the cuckoo sounds without interrupting the clock movement.
Quartz movement with a cuckoo call on the full hour. This model is powered by two 'C' batteries.
Size : 27 x 29 cm (10.5 x 11.5 in)
Please note: All Loetscher quartz clocks come with a 2 year warranty and free delivery - world wide. Please check with sales for full details.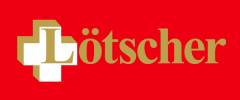 Features
Traditional
27cm / 11″ tall
Quartz
Cuckoo only
Manual
Free Shipping
TO MAINLAND UK