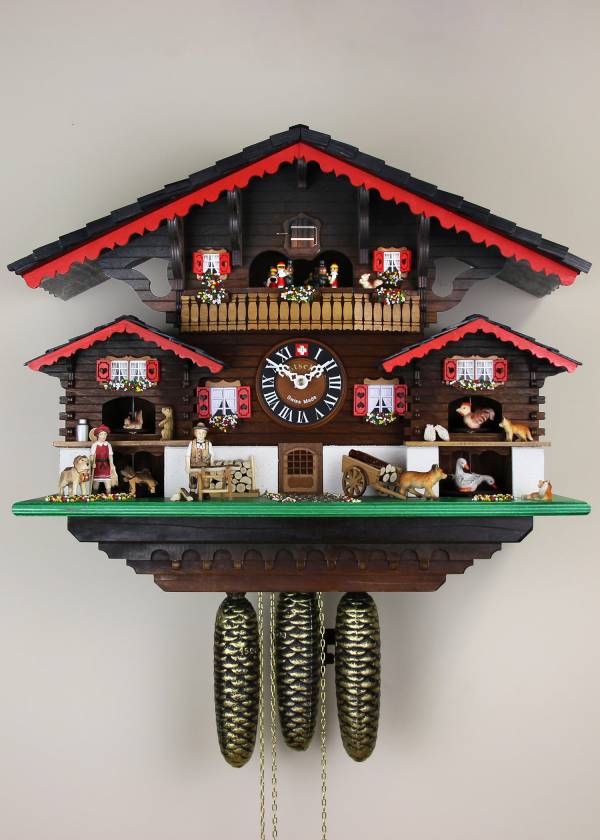 Heidi's Farmhouse Cuckoo clock
£1,915.00
Product no. 20178M
Apart from slightly longer lead times, all our manufacturers are now back in production and clocks are being despatched as usual.
This is Loetscher's latest model.
The newly designed Heidi's Farm House has a distinctive animal theme. The red-roofed multi-storey chalet has two small three storey huts on the right and the left hand side. These huts are homes for different farm animals such as chickens, geese and dogs. Two squirrels have sneaked into the huts, finding nuts inside. These cute animals rotate inside on a platform as the music plays.
Heidi is happily looking after these farm animals with her beloved St. Barnard, while hard-working Peter is chopping wood besides her. A pile of chopped wood is neatly placed on the wall of the chalet with more wood to chop on the beautifully detailed hand-made barrow in front of the chalet.
A fox family is also visiting the chalet, as well as an alpine marmot.
Finally, as with all Loetscher chalet Cuckoo clocks, the decorative flowers and geraniums are crafted from sand pebbles found on the banks of Lake Brienz.
Moving Elements : Dancing couples that twirl across the balcony as music plays.
Figurines and Ornaments : The figurines are hand-carved and hand-painted.
A manual switch that allows you to turn off the music and cuckoo sounds without interrupting the clock movement.
Music : Every half hour
8 day mechanical mechanism.
Size : 42 x 50 cm (16 x 20in)
Please note: All Loetscher clocks come with a 3 year warranty and free delivery - world wide. Please check with sales for full details.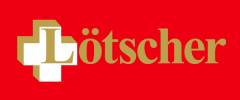 Features
Traditional
40cm / 16″ tall
8 day mechanical
Music & actions
Manual
Free Shipping
TO MAINLAND UK